Healthy Box - WowBoxMe
£11.99 instead of £24.99 for a one off purchase healthy box from WowBoxMe - save 52%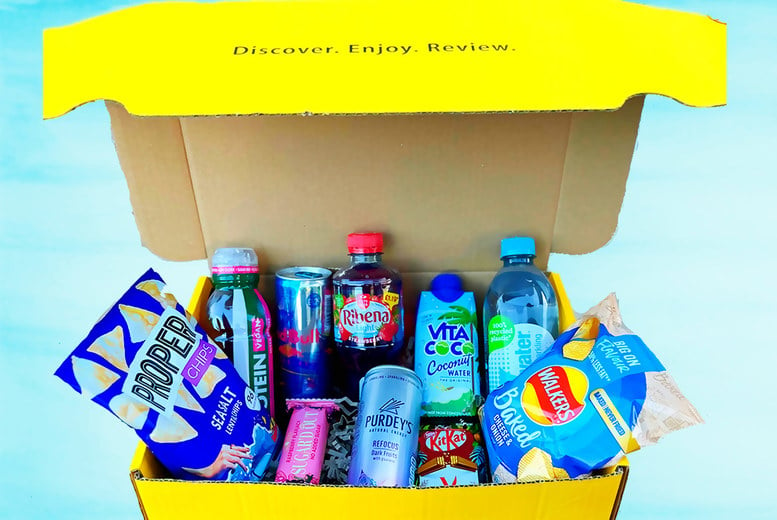 Healthy Box - WowBoxMe
£11.99 instead of £24.99 for a one off purchase healthy box from WowBoxMe - save 52%
Product Features
WowBoxMe: Try out off purchase healthy box from WowBoxMe.
Box includes: In your WowBoxMe hamper you will find sugar free Red Bull, vegan Kit Kat, sea salt Proper Chips, Vita Coco coconut water and more. Full list below.
Items: Your healthy box has 10 delicious snacks inside!
Binge-watching: The perfect snack box to have with you on those Friday nights in when all you want to do is watch your favourite shows and chill.
Delivery: Order the box and it will get delivered right at your door!
Share: Invite your mates over and share your snacks with them!
Full Details
We all love snacking while binge-watching our favourite shows, but your TV sessions are about to get better and healthier with today's deal!
We're offering you a one off purchase healthy box for just £11.99 saving you 52% off Wowboxme price of £24.99.
Products Inside the Box:
Properchips Sea Salt
Walkers Baked Chesse & Onion
Wowhydrate Protein Water (Vegan)
Red Bull Sugar Free
Ribena Light Strawberry
Vita Coco Coconut Water
Smart Water Sparkling
Purdey's Refocus Dark Fruits
Kit Kat Vegan
Ma Baker Sugard Out Raspberry Flapjack
This deal is brought to you by WowBoxMe VAT number: GB281524408